The rainbow, symbol of radiance whose all colours can be found in sapphires has become the emblem of the Ilakaka deposit and has inspired our rainbow lines of sapphires, like a wink to all those shades.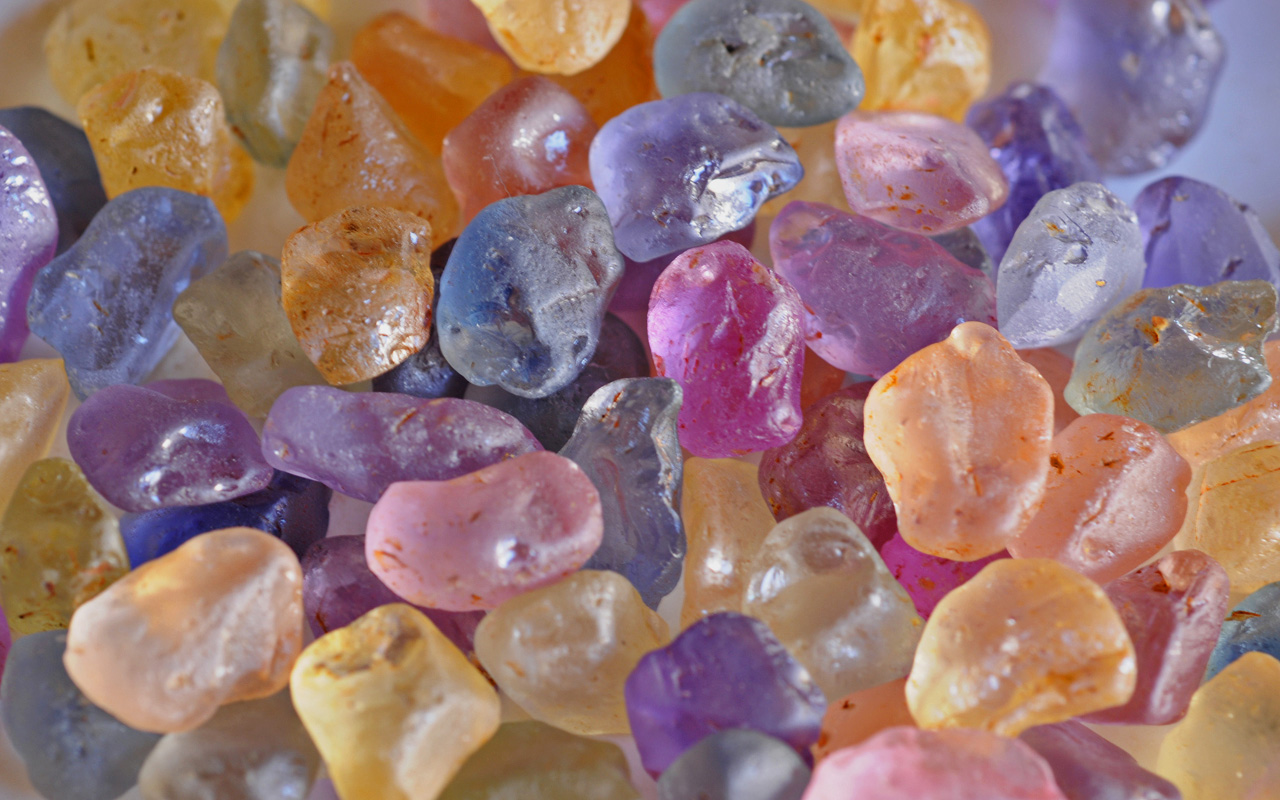 The discovery of this sapphire bed in 1998 marked a turning point in the world of gemstones, as sapphires have at last been recognized in all their diversities.
What could be more captivating than revealing this multitude of colors and hues associated with so much wealth emanating from a renowned secret world and to display the diversity of these gemstones that are so much admired.
The Ilakaka deposit field
The story started with some samples of gemstones that were brought to the capital city , Antananarivo by a well-known "Zanatany", farmer (a foreigner born in Madagascar) and the news instantly spread.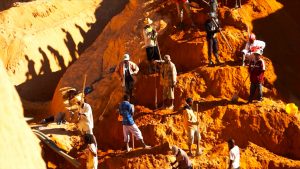 Ilakaka is the name of the river which crosses the town. Initially it's name was globally given to the deposit as well as to the recently builded commune which has only been established in 2015.
This deposit field of 4'000 Km2 spreads as far as the town of Tulear. Therefore it is the world's largest open pit sapphire minefield ( along with other associated minerals). Its subsoil still abounds numerous treasures made from all those gemstones which have accumulated during millions of years and hopefully will pursue into the foreseeable future despite the mass mining exploitation.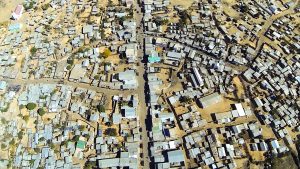 In spite of this likely abundance, the fortuitous distribution of veins does not allow to make this mining area more profitable, nor to bring in more investors, or to increase production through "industrialization" and by doing so endlessly increasing each and everyone's profits.
This deposit only approves for a small-scale production and artisanal mining with a few machines and, so much the better, loads of arms.
Therefore, the local population finds a livelihood that they first share with some hundreds of Thai and Sri Lankan traders, who create local opportunities then with us, the only Westerners on this land of adventure and hope.
Our involvement
In 2007, after having spent several years in Madagascar Marc decided to add value to the entire exploitation process by revealing this bewildering world. While doing so anyone can now have safely access and visit the world's largest open pit deposit, a journey that will lead you from the mines to the jeweler with the opportunity to perceive the delicate skills of lapideries.
Our estimation indicates that 90% of the volume of the Red Island's production for uncut stones are exported to Asia.. By Promoting Madagascar gemstones, and in close partnership with the scientific community, with whom we maintain a close relationship, we are deeply convinced that the identification and recognition of Madagascar gemstones will enable to attest that The Red Island is an unmissable destination for minerals and gemstones.