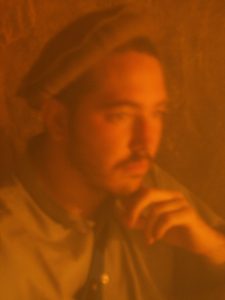 Guillaume arrived for the first time in Madagascar in 1996, along with his his father who happened to be a diplomat at the French Embassy. He joined the French high school of Antananarivo before returning to France to continue his studies. A first training course in 2002 in Antananarivo with Marc convinced him to take part in the gemstone sector.
Why gemstones? Simply because he needed means and a reasons to travel and to discover the world. He then joined the FGA in London where he started his studies in gemology. After several round-trips to Madagascar, where some of his family members are still established, and to Ilakaka, Guillaume went to spend two years in Bangkok. He discovered several countries, some of them together with Vincent Pardieu and Richard Hughes and finally went back to his adopting country in 2007, Madagascar.
He also worked for firms that were exploiting decorative minerals, such as quartz, jasper or mica (in the Ampanihy area). Circumstances also brought him to work for a mining company that was dealing with ilmenite, around Tulear.. Linked to all this, the South West part of Madagascar kept on calling him back. Untiringly he was getting closer to the life he always dreamed of, without any restraint. Guillaume is now established in Ilakaka, a land of adventures and dreams where everything is possible.
+261 33 12 543 50
guji@colorlinegems.com